~Would you like creating financial abundance to be easier?
~Would you like to better harness the Spiritual Laws of Prosperity?
~Would you like to increase your success while staying in alignment with your highest values and spiritual beliefs?
If these questions resonate with you, then you are ready for "Prosperity Plus: A New Way Of Living."
What is Prosperity Plus?
This 10-week course taught by Mary Morrissey with Karen Joyce, and facilitated by your local church community will teach you how to harness the Spiritual Law of Prosperity so you can experience a more abundance and fulfilled life.
Take the Prosperity Plus Course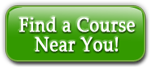 During This 10-Week Prosperity Plus Course You Will Learn…
What wealthy people have always known, and how to embed it in your own life
The dangerous mind sets that silently sabotages most people's success
The principles prosperous people use that secures their ongoing and increasing success
A proven method for dissolving any resistance you may have to prosperity so you can attract higher levels of results and abundance
Simple, actionable steps that will bring you financial results immediately
The one thing you must give up in order to realize your dream
The three levers that govern the Law of Compensation and how to put them to work for you
And much, much more
~~~~~~~~~~~~~~~~~~~~~~~~~~~~~~
Hi My name is Mary Morrissey,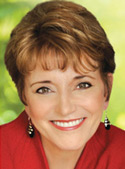 You may know me from my best-selling books Building Your Field of Dreams, and No Less Than Greatness.
I have helped tens of thousands of people build their dreams and create more peace, balance, and prosperity in their life by harnessing the Spiritual Side of Success.
Over my 40 years of teaching and coaching clients all over the world there is one thing that most people (especially spiritually-minded people) struggle with... EARNING MONEY.
I didn't know, what I didn't know...
Early on, I struggled with earning money too.
I was investing huge amounts of energy and seeing very little financial return. I was spending lots of time studying about how to "be prosperous". I thought I knew about prosperity. I was practicing all the "principles"… but the results were sluggish and excruciatingly slow.
Then I realized the people I was studying the "principles of prosperity" from were prosperous in most areas of their life - but NOT with money.
If you're like me, you want to feel prosperous in ALL areas of your life: love, joy, balance, relationships - and definitely with your dollars.
My income did not reflect what I knew to be true about my nature. We are born with everything we need to be financially prosperous.
Over the years, I have been blessed to have several mentors who helped me to not just understand but truly "know" the Laws of Prosperity.
The first thing they taught me that the Laws that govern the generation of Prosperity are as certain as the Law of Gravity.
Anyone who steps off a curb will land on the ground – Gravity does not care if they are rich, poor, tall, short, educated or not. Gravity does not discriminate.
So it is with the Laws of Prosperity -
ANYONE can be financially abundant.
If you work in accordance with the Laws of Prosperity, your success will, by Law, go up; it will never go down. This is as absolutely certain as day and night.
Once I got in harmony with the Law of Prosperity
everything got a whole lot easier.
I began to discover and put to practice these Laws in my own life. I discovered the hidden factors that were actually repelling my financial abundance. Once I eliminated these factors, and learned the keys that govern the Law of Prosperity, earning money became easier and a lot more fun!
My career exploded and I created a multi-million dollar business.
Once you learn how to harness the Spiritual Laws of Prosperity, your results become predicable and repeatable -- and earning money can become a fun, easy, and natural process.
I lost my business…and had to start from zero.
I have had several major bumps in my road, one of which caused me to go bankrupt. I lost everything I had; my home, my business, and my husband (at the time). The curriculum of our lives can be tough sometimes.
If you've lived long enough, you know I'm talking about.
But, here's the good news…
Through practicing the Laws of Prosperity, I was able to re-build another multi-million dollar business within 5 years of going bankrupt (during a recession). I attracted an amazing marriage with an incredible man, and live in a beautiful home. Recreating a life I love was good news for me.
BUT, what's better news is what it means for you.
Once you learn these principles (regardless of the circumstances you may be facing in life) you can create a life of joy, love, peace, emotional mastery, and financial abundance.
YOU

can be prosperous.

I have created a dynamic 10-week course entitled Prosperity Plus: A New Way Of Living, to teach you exactly how to put the Spiritual Laws of Prosperity to work in your life -- so you can earn the amount of money you need, to provide the things you want, to live the way you choose.

To make this course as accessible as possible, Prosperity Plus is being offer through churches around the United States and other participating countries.
Take the Prosperity Plus Course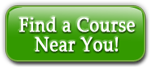 If you would like to have Prosperity Plus offered at your church simply email Rev. Colleen Scheurlein at Prosperity@MaryMorrissey.com or call 503-860-2049.
I look forward to supporting you in creating a life you LOVE living!
To Your Prosperity,
Mary

P.S.Your best life is waiting for you. Take action now by clicking this link and enrolling in a Prosperity Plus course near you: Take the Course